Kookie Piemonte Crumbs
Artikelcode: 8936
Introducing a new flavour in the "I Want Kookie" line, inspired by Piedmontese traditions. It pays tribute to the famous Meliga biscuits, whose name is taken from a local dialect word for flour made from an old type of Piedmontese maize known as "melia" or "meira". Wheat flour, maize flour, butter and eggs are the core ingredients in the biscuits. Our complementary variegato was inspired by the Piedmontese habit of eating the biscuits with creamy Zabaione.
- Meliga biscuit crumbs with butter and lemon notes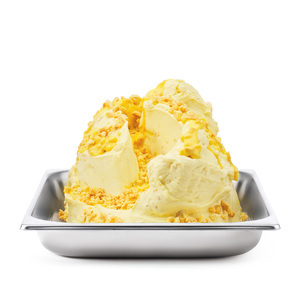 De bijbehorende pasta vindt u hier.
De bijbehorende variegato vindt u hier.

---
« terug naar overzicht